Molecular Modeling of Cathepsin B protein in different Leishmania strains
DOI: 10.5584/jiomics.v1i1.32
Abstract
Cathepsin B like cysteine proteases representing a major component of the lysosomal proteolytic repertoire plays an important role in intracellular protein degradation. Comparative models of cathepsin B (CatB) protein of six different Leishmania strains were developed using MODELLER. The modeled three-dimensional (3-D) structure has the correct stereochemistry as gauged from the Ramachandran plot and good 3-D structure compatibility as assessed by PROCHECK and the DOPE score (DS2.1, Accelrys). The modeled proteins were energy minimized and validated using standard dynamic cascade protocol (DS 2.1). Seven different disulfide bonding sites are predicted in CatB protein of Leishmania. Two domains were identified and different motifs are present in catB protein of Leishmania like aspargine glycosylation site, protein kinase phosphorylation site, Protein kinase C activation site, N-myristoylation site. Considering that cathepsin B is essential for survival of Leishmania, including for virulence to the mammalian host, it may be viewed as an attractive drug target.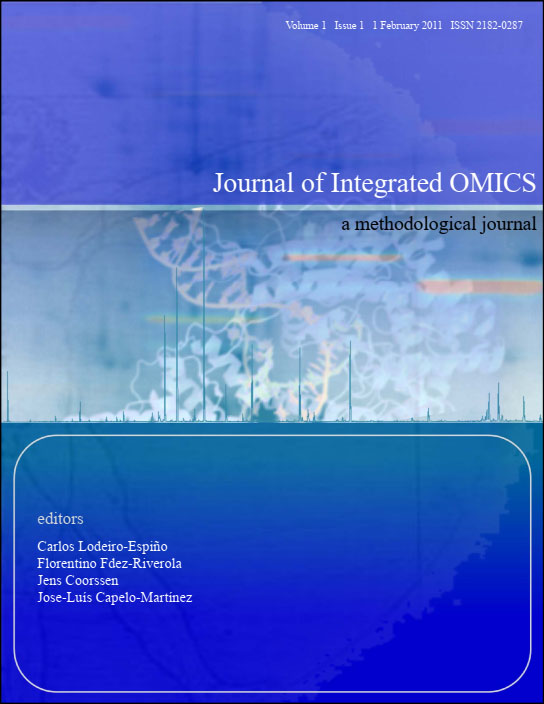 Downloads
License
Copyright (c) 2011 Creative Common Licenses
This work is licensed under a Creative Commons Attribution 3.0 Unported License.