Proteomic analysis of bronchoalveolar lavage fluid in an equine model of asthma during a natural antigen exposure trial
DOI: 10.5584/jiomics.v2i2.112
Abstract
Background
Heaves is a complex, asthma-like respiratory disease that affects many older horses. While environmental and genetic components to the disease have been proposed, the specific pathophysiology of heaves is still poorly understood. Using proteomic techniques, we compared the protein profile of bronchoalveolar lavage fluid (BALF) in the lungs of healthy horses and horses affected with heaves.
Methods
Clinical signs of the disease were induced in heaves-affected horses using an experimental hay exposure model.  Samples of BALF were collected from all horses before and after the hay exposure trial. Mass spectrometry (LC-MS) was used to evaluate the differences in the global BALF peptide profile between the control and heaves-affected horses. Tandem mass spectrometry (LC-MS/MS) was used to identify differentially expressed proteins in the two groups of horses. The identification of two proteins was validated with Western blot assays.
Results
One hundred peptides were differentially expressed between healthy controls and heaves-affected horses; 76 peptides were over-expressed in controls and 24 were over-expressed in heaves-affected horses. The identifications of transferrin and secretoglobin were confirmed with Western blot.
Conclusions
This study demonstrates that proteomics can be used to compare the protein profiles of BALF from healthy and diseased horses. These techniques may prove helpful in determining the pathophysiology of complex diseases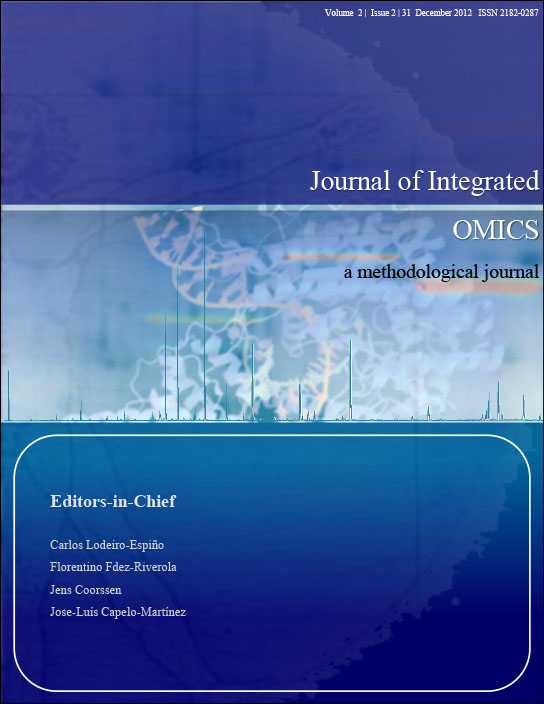 Downloads