Improved reconstitution of Trizol derived protein extracts provides high quality samples for comprehensive proteomic characterization of cell cultures
DOI: 10.5584/jiomics.v5i1.185
Abstract
Background: The study of RNA, DNA, and protein from the same sample is a great advantage but can be challenging. Using Trizol, one can simultaneously extract RNA, DNA, and protein, leading to efficient sample use and more comprehensive analysis. Although it is used routinely for RNA extraction, the frequency of use of Trizol extracts for proteomics applications is low. The aim of our study was to evaluate the results of a simple modification to the Trizol protocol in terms of extraction and protein recovery efficacy and compatibility of the extracts with proteomics technologies in comparison to our standard extraction protocol including freeze/thaw cycles in urea/ thiourea.
Method: We used the human airway epithelial cell line S9 and extracted proteins either with a modified Trizol protocol or by freeze/thaw cycles in 8M urea/ 2M thiourea. Extracted proteins were quantified and subjected to 1D- and 2D-gel electrophoresis, Western Blotting and LC-coupled tandem mass spectrometry analysis.
Results: Compared to urea/ thiourea extraction, the Trizol-extracted proteins exhibited a similar protein composition and identification rate in LC-coupled tandem mass spectrometry experiments. 1D- and 2D-PAGE of Trizol-extracted proteins revealed excellent protein resolution with better coverage of proteins in the low MW range than urea/ thiourea extraction.
Conclusion: The modified Trizol-protocol enabled excellent protein extraction from cell culture samples and high compatibility with proteomics technologies, especially with LC-tandem mass spectrometry.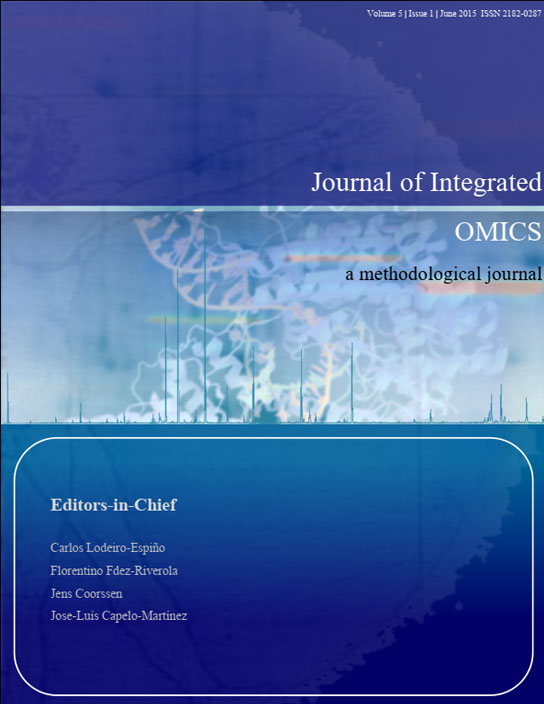 Downloads